allaboutalicia
Aloe Vera Hydrating Mask
A safe, calming, hydrating and soothing mask that is suitable for daily use.
Suitable for skin after sunburned, acne skin, tighten open pores, face brightening, replenish water and lighten pigmentation.
Ingredients
Water
Propylene Glycol
Glycerin
Aloe Vera Extract
Cladodiphon Okamuranus (Seaweed)
Prunus Speciosa (Sakura Extract)
Hydroxyethyl Cellulose
Amino Acid
Taurine
Hyaluronic Acid
EDTA Disodium
PEG-40 Hydrogenated Castor Oil
Germall Plus (Preservative)
How to use
This product is safe to use daily to provide the hydration and healing treatment for your skin.
After washing your face, place the sheet mask over face for about 10-15 minutes.  Take it off and lightly tap the excess moisture into skin.
Recommend to use daily for 30 days for maximum result.
 Packaging
1 sheet per sachet, good for one time use.
Want extra discount?
We offer extra 1% discount be it normal period or during sales if you were to Paynow us the 99% of the total sales amount excluding shipping.
Example 1:
Your total purchase is $50, shipping is $4.  Instead of paying us $54, you Paynow us $53.50
Example 2:
Your total product purchase is $100. You use rebate points -$10 and remaining $90.
If you are using Paynow, you only need to pay You need to pay us only $89.
The same applies for VIP Store Credit Customer
If you are unsure of how much to pay, you can message us and we will work out the amount for you after you have checked out opting bank payment.
Our Paynow detail –
UEN - 53470775X
Beneficiary – All About Alicia Studio
Customer Reviews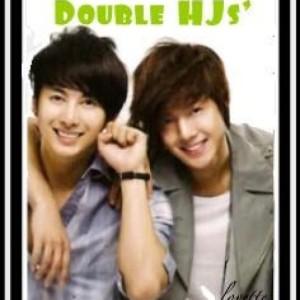 A
10/09/2022
Ais

Singapore
Super Hydrating Mask!
I am in love with this mask! Its super hydrating and leaves my skin feeling supple and smooth. The price is also very good for a box of 30! This is my go to mask from now on!
10/09/2022
allaboutalicia
Thanks Ais for loving it and sharing your experience with everyone!
08/26/2022
Chloe T.

Singapore
Enriched and Shiok
1st handcrafted masks with rich and generous serum as compared to commercial masks. Excess serum can be used on neck, hands and legs :) Happy and enjoying very much. My 2nd boxes of 30 pcs and also bought for gifts. Worth trying out!
08/27/2022
allaboutalicia
Thanks Chloe for loving it!
07/29/2022
Christina P.

Singapore
Aloe Vera Hydrating Mask
Thumbs up for good quality & affordable pricing! Very moisturizing and I have used the excess liquid gel over the body, hands & legs, so no wastage.
08/08/2022
allaboutalicia