allaboutalicia
Every Day SPF30 Sunblock
Every Day SPF30 Sunblock was formulated to be used for the face as a protection against the sun. 
The ingredients are carefully selected towards the benefit of protection against both UVA and UVB.  The formulation criteria was to ensure that the lotion is plant based, effective, light weight, easy to spread, not oily and no white residue.  We are glad that we have achieved those criteria.
Though the sunblock is created for the face, many has used it for their body as well.  The feedback so far has been very positive by the users and we are glad that we have achieved another milestone.
Ingredients
Aloe Vera Gel
Carrot Seed Oil
Glycerin
Geranium Essential Oil*
Lavender Essential Oil*
Pomegranate Extract
Red Raspberry Oil
Titanium Dioxide
Zinc Oxide
Vitamin E
*All essential oil used are 100% therapeutic grade
Our formulations are updated from time to time as part of our commitment to innovation. As such, the ingredient list may change depending on time of purchase.
Packaging
Recommended Use
Every Day Facial Wash  (recommended but optional)
Every Day Toner (recommended but optional)
Relevant Mix & Match items as per your skin needs
Every Day SPF30 Sunblock - apply evenly all over the face and neck

Every Day Face Gel (recommended but optional)
Every Day Eye Gel (recommended but optional)
Patch testing prior to use is advised
What others say
"very light weight, easy on the skin as a base for my makeup"
"this smells great and easy to apply"
"why didn't you make this earlier?"


Customer Reviews
12/12/2021
Pami

Singapore
Everyday Sun Block
Best sunblock ever. Once you use this, you will not want any other sunblock. Light weight. Non oily. Spreads well. Can layer. Smells great.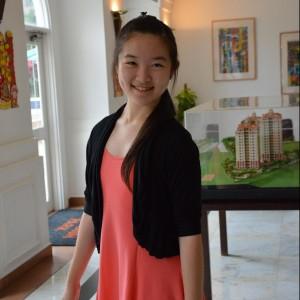 XC
10/30/2019
Xian C.

Singapore
Fantastic Buy!
A lightweight formula made with natural ingredients. No sticky residue and feeling after applying. Works miraculously for my very sensitive skin on my face that usually breaks out after applying sunscreen. Will purchase again after I've finished my current bottle. Thanks Alicia!
11/10/2019
allaboutalicia
Thanks Xian for the wonderful review!
09/23/2019
Constance W.

Singapore
Good sunblock
I like this sunblock as it is non sticky and not oily even after a whole day out on the go. Happy with it
10/10/2019
allaboutalicia
Thanks Constance, the sunblock is extremely light and effective. I am glad you are happy with it!